Innovation Management Workshop
On 12th of May 2021, CORE organized an online workshop to familiarize all partners with Innovation Management activities, discuss and create guidelines on future exploitation aspects, and assess the Innovation Margins for ReCO2ST innovative technologies and toolkits. Consortium partners finalized ReCO2ST customer segments and the value propositions addressing their needs, analyzed the pros and cons of a joint venture, and evaluated the technology and market readiness of their individual innovations as well as of the joint results (RAT & Retrofit Tool). Finally partners came up with suggestions regarding the necessary steps to reach their innovation margins.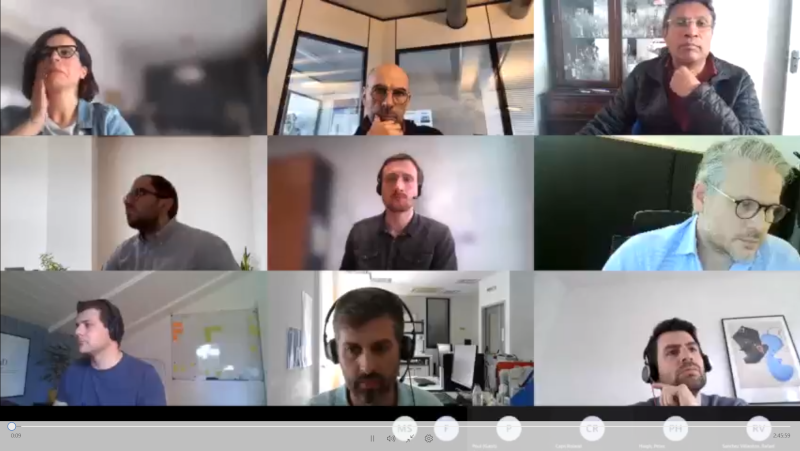 Innovation Management Workshop, online
7th Progress Meeting
The 7th ReCO2ST project web meeting took place on the 8th and 9th of June. ReCO2ST partners had the opportunity to discuss the project status, reflect on activities performed, coordinate actions and plan ahead during several workshops in two very productive days.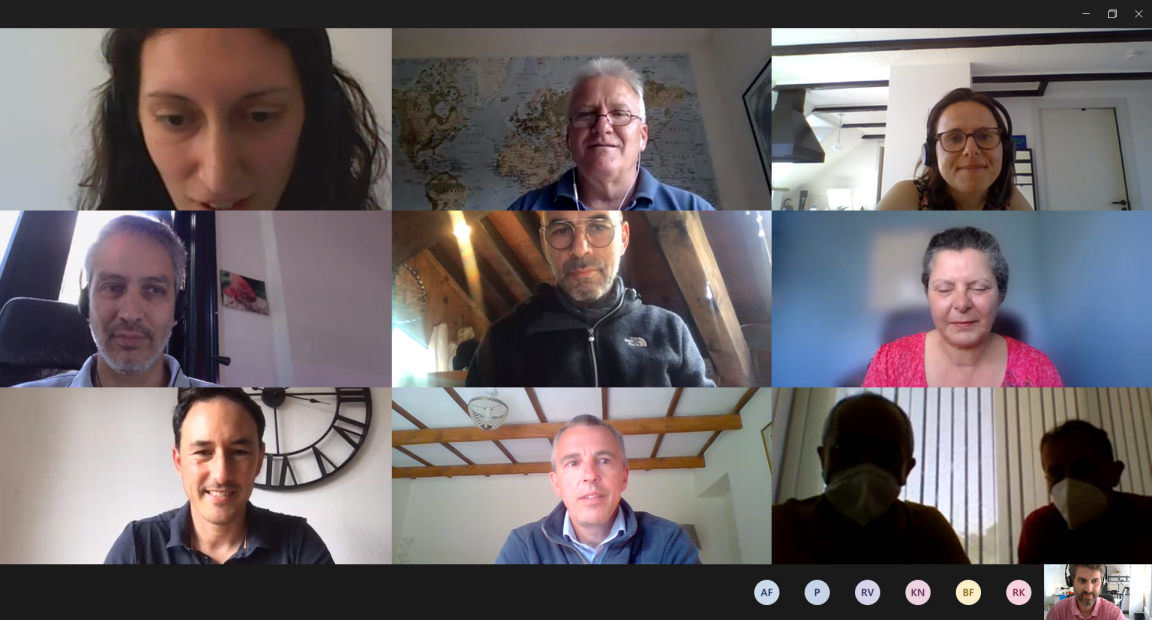 7th progress meeting, online
Open Lecture "Retrofitting Residential Buildings to Net Zero Energy" at Brunel Research Festival by Professor Maria Kolokotroni
Professor Maria Kolokotroni gave an open lecture on ReCO2ST innovative solutions on 25th May 2021 in the framework of the Brunel Research Festival. The lecture was attended by participants from the Brunel University London and the local community.
The link for the open lecture is https://youtu.be/yZWG-szz2m4.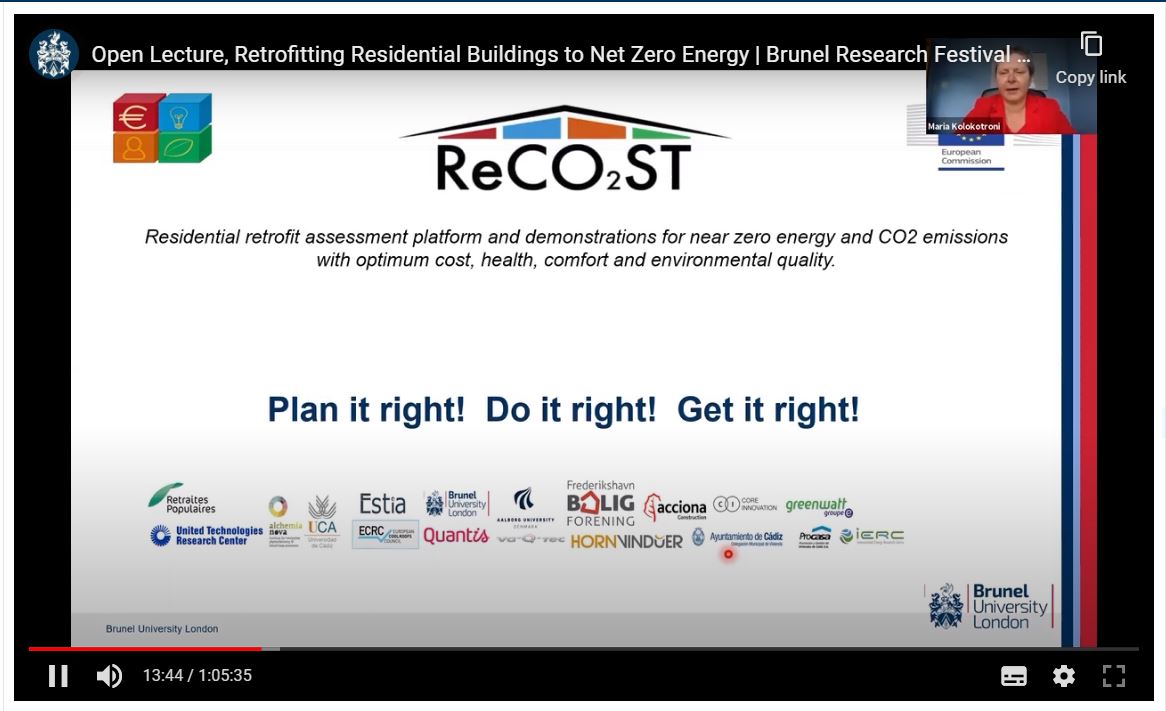 Open lecture on ReCO2ST by Professor M. Kolokotroni
ReCO2ST Special Session in Advanced Building Skins 2021 Conference
ReCO2ST partners organise a special session entitled "Innovative Solutions for Deep Renovation of Buildings" which will take place on the 22nd of October 2021 in Bern, Switzerland. The special session will be chaired by Professor Francisco José Sánchez de La Flor from the University of Cadiz in Spain and Angeliki Mavrigiannaki from the European Cool Roofs Council. Presentations will include a variety of innovative solutions and technologies for deep renovation of buildings developed in the framework of the ReCO2ST project as well as in sister projects. You may find the agenda of this event by using the link: https://ams.abs.green/2021/deep-renovation/

ReCO2ST workshop in CISBAT 2021 Conference, 9th September 2021
ReCO2ST Innovations to accelerate the Renovation Wave" is a workshop organised by ESTIA and involves the participation of ReCO2ST partners to reflect on various key issues such as the energy transition strategy, deep refurbishment and environmental payback, EPIQR web and RenovaLab platform as well as the innovative Business Model Kit developed in the framework of the ReCO2ST project. More information about this event is available here: https://cisbat.epfl.ch/workshops.html#recost

ReCO2ST Educational Material
ReCO2ST partners, led by Aalborg University, are preparing educational material on the ReCO2ST methodology and technologies. The material will be available in form of e-learning through Moodle. The release of the educational material is expected by September 2021. https://reco2st.eu/newsletters/

To stay up-to date with ReCO2ST news and developments please subscribe to our bi-annual newsletter by clicking the link below: https://reco2st.eu/newsletters/

Upcoming activities
Follow us on our social media to be updated about upcoming events: